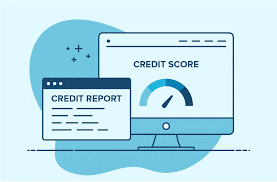 What Does a Credit Report Entail?
Every individual has a unique financial status, which is what a credit history covers. A credit reporting bureau prepares a comprehensive description of your credit history (Equifax, Experian, or TransUnion). If you want to explore your credit report, you could get a full download from these three national credit reporting companies once every 12 months.
Such credit agencies obtain all of your economic information from a variety of sources, including banks, insurance firms, credit card issuers, service providers, and your employer. Such bureaus could indeed create a unique credit report based on your data, which they then communicate with banking firms, employers, providers, or anyone permitted by law to connect such information.
Banks and service providers benefit from the better credit information contained in your credit report. If you have tried to apply for a loan or another service, those who can purchase a credit report and assess your risk level
Your credit score is one of the most important aspects of your credit report. The above credit rating is used to ascertain whether or not to lend to you, how much you can borrow, how much interest you will be charged, to choose whether or not to offer a service and at what price, and whether or not to hire you, among many other things.
How to Get a Credit Report
So now that you understand the significance of a credit report, it is your chance to learn how to obtain your own. The steps for obtaining a credit report are as follows:
Request a free credit report from one of the three national credit reporting companies (Equifax, Experian, or TransUnion). You are really only entitled to one free copy every 12 months.
Use a credit repair service to obtain a free credit report: An excellent credit card repair company will work collaboratively with credit reporting bureaus to easily access your credit card summary.
Begin reviewing your credit card report.
At Social Credit Repair, we do provide data on how to obtain your credit report, but we also offer additional tips on how to improve your credit score. The significance of a credit history is to allow access to your financial position, particularly your credit score.
Our group has the knowledge and resources to show you how to repair a credit report. People work closely with you to identify and dispute any errors on your credit report with the appropriate institutions. We do provide free credit score improvement tips that you can access. We have a customer support team available 24/7 to assist you, and our consumer interface allows you to track your credit score advancement and interact with us.
If you just Googled "check my credit report," we are all here to assist you with that and more. Contact us today to learn how we can help you improve your credit score.
---