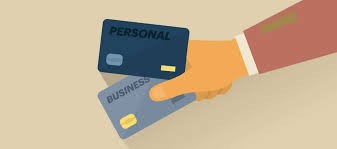 Personal credit scores range from 300 to 850, with higher scores increasing a consumer's chances of acquiring a personal loan, credit card, or another sort of credit. When it comes to purchasing a home, car, or other contemporary essentials, a person with no or terrible credit is at a tremendous disadvantage. Business credit, sometimes known as business credit, is a system that replaces an individual's identity, address, and social security number with the name, address, and employer identification number of the organization. Business loan scores, on the other hand, range from 0 to 100 and are based almost solely on a company's ability to pay its obligations on time.
What A Business Credit Score Means
A business credit score is nearly completely based on a company's ability to pay its debts to other firms on time. It is typical practice in the business sector for companies to offer their products and services that a company offers in exchange for payment within 30 or 60 days after receipt. These businesses then report to any one of the following main credit reporting bureaus how long it takes to get payment on their invoices:
Dun & Bradstreet

Equifax Business

Experian Business

Business Credit USA
Though numerous elements may have little effect on a company's credit score, the length of time it takes to make good on its bills is the rule of thumb for credit rating:
20 or Lower - A score of 20 or lower indicates that a company is paying for goods and services borrowed in good faith 120 days or more late.

50 - A credit rating of 50 or below often indicates that bills are paid 30 days or more late.

70 - A score of 70 indicates that the firm pays its invoices around 15 days late.

80 to 100 - A score of 80 or above indicates that the company has an excellent payment history and pays its invoices on time or sooner than expected.
In theory, a credit rating of 80 or above is required for other firms to consider a corporation a risk worth taking.
Building Business Credit
Businesses are not required to provide the professional courtesy of credit for products and services. Similarly, they are not required to disclose timely or overdue payments to any of the main corporate credit reporting agencies. This can make establishing and boosting a company's corporate credit rating difficult, but there are a few additional options.
---