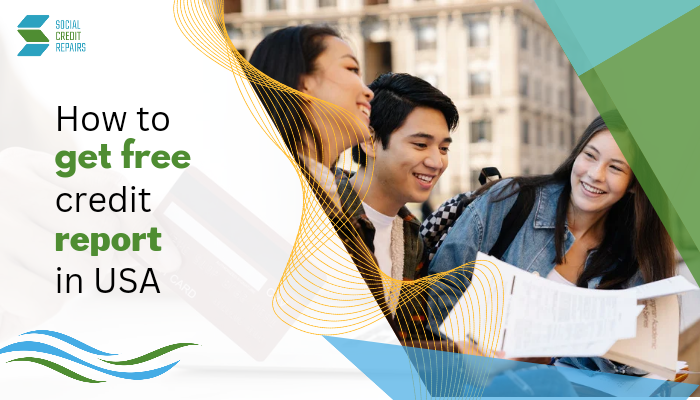 A credit report is an overview of your credit history. A personal credit report contains your identifying information, such as your address and date of birth, as well as information about your credit history, such as how you pay your bills and whether or not you filed for bankruptcy.
This information is gathered and updated by three national credit agencies (Equifax, Experian, and TransUnion). Most national department store and bank credit card accounts, as well as loans, are listed on your file, but not all creditors disclose information to credit bureaus.
The information on your credit report might have an impact on your purchasing power. It can also impair your ability to get work, rent or purchase a home, and obtain insurance.
Credit bureaus sell the information in your report to companies, who use it to decide whether to lend you money, extend credit to you, provide you insurance, or rent you a house.
Credit reports are used by certain firms in employment decisions. Your credit history also influences how much you will have to pay to borrow money.
The credit bureaus must:
Ensure that the information they gather on you is accurate;
Provide you with a free copy of your report once every 12 months; and
Allow you to correct any errors.
This is required under the Fair Credit Reporting Act (FCRA), a federal statute to get free credit reports in the USA.
Why Should I Get a Free Credit Report in the Usa?
Obtaining your credit report might assist you in protecting your credit history from inaccuracies, errors, or indications of identity theft.
Check to ensure that the information is correct, thorough, and up to date. Think about doing this at least once a year. Check before applying for credit, a loan, insurance, or a job. If you discover errors in your credit report, contact the credit bureaus and the company that provided the information to have the errors removed from your report.
Check to assist in the detection of identity theft. Inaccuracies on your credit report might indicate identity theft. Identity thieves can drain your bank account, and run up charges.
If they are caught, they may use your credit cards, create a phone, cable, or another utility service in your name, steal your tax refund, use your health insurance to receive medical care, or claim to be you.
Identity theft can harm your credit by resulting in unpaid invoices and past-due accounts. If you suspect someone is exploiting your personal information, go to IdentityTheft.gov to file a report and receive a custom recovery plan.
Checking your credit report a financial report that includes information about your credit accounts can assist you in maintaining or improving your credit as well as detecting indicators of identity theft. Use AnnualCreditReport.com to check your credit reports for free.
According to federal law, you may use this website to get a free credit report in the USA from each of the three main credit bureaus Equifax, Experian, and TransUnion once per year.
We'll show you how to use the website and what to look for while examining your credit reports.
1. To get a free credit report in USA Visit AnnualCreditReport.com
To begin, go to AnnualCreditReport.com and request your free credit report. To avoid efforts to steal your personal information, make sure you visit the proper website by entering the address into your browser's search bar or following a link from a website you trust.
2. Enter your Personal Information
Once you've arrived at the relevant website, click the "Request your free credit reports" option towards the top or bottom left of the screen. Then, below the line that says "Fill out a form," click on the button with the same wording. Finally, put your name, birthdate, current address, and Social Security number into the form (SSN).
You must give your old address if you have not resided at your present location for at least two years.
3. Request Credit Reports & Answer Any Security Questions
After completing the form, you will be able to get credit reports from the three main credit agencies. To authenticate your identity, you will most likely be required to answer several security questions. For example, you may be asked when you were born or about other accounts you may have held. You may also be asked to submit your phone number in order to obtain a one-time password.
4. Generate your Report Online
Once you've accessed your credit reports, save them to your computer or print them before closing the window.
If you are having difficulty getting a free credit report in the USA, you may also request a free copy by mail or phone. Fill out the mail request form and send it to this address to obtain a free copy via mail:
The questions on the form are the same as those on the online form.
5. Review your Report & Dispute Any Errors
Reading your credit report is one of the most important stages in establishing and keeping credit. While examining your report, double-check that your personal and account information is correct.
The following are examples of common credit reporting problems to check for:
Incorrect name or location
Paid accounts displayed as active
Incorrect account balance or credit limit
Accounts that are not yours
If you find a mistake, you should dispute it with each credit agency that contains it on your report, as well as the creditor that reported it. Typically, the inquiry will take 30 days to complete. If the credit bureau discovers that the information was incorrect, it will erase it.
6. Read your Reports And Fix Errors
Examine your credit reports for
Accounts that aren't yours or that you didn't approve.
False or unfavorable information
Negative data that is too old to be included. Except for one sort of bankruptcy, most negative material should be removed after seven years.
These errors have the potential to lower your credit score. Other types of errors, such as outdated employment information, may exist, but they will not harm your score, she says. If you uncover any inaccuracies, you should contest them.
The quickest way to submit a dispute is usually online, but you can also phone the credit bureaus or mail a credit dispute letter. Credit bureaus will conduct an investigation and must erase information that cannot be verified.
7. Monitor your Credit Regularly
Monitoring your scores and reports may alert you to problems like late payment or identity theft. You may also keep track of your credit-building progress. We provide a free credit report summary and a free credit score, which are both updated weekly.
Here's how AnnualCreditReport.com's data differs from that of other free personal finance websites:
Reports (not credit scores)
Data from all three main credit agencies
A full history of your credit use
---