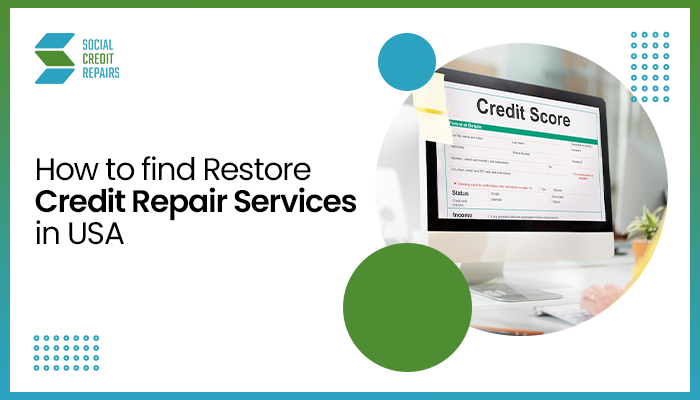 If you've been working to improve your credit, you might be thinking about hiring a credit repair service. These firms seek to improve your credit by disputing outdated or inaccurate credit report reports, following up on results, and keeping track to ensure that errors do not reappear.
Credit repair specialist services in the US can cost approximately $100 per month and take several months, with no guarantee of a higher credit score at the end.
It's important to note that credit repair cannot do anything you can't do on your own, and it cannot remove bad points from your credit bureaus if they are accurate, opportune, and verifiable.
Is Credit Repair Legal?
There are legitimate credit repair companies, but the industry is also known for scams, so it's critical to thoroughly vet any company you're considering hiring.
The Federal Trade Commission warns against using credit repair services that promise to remove accurate negative information or claim to help you establish a new identity using a credit privacy number.
The Credit Repair Organizations Act requires businesses to give you a firm cost estimate as well as an estimate of how long it will take to get results. It also allows you to cancel services free of charge for three business days.
In order to avoid further damage, a reputable company should coach you on how to manage your existing credit accounts. Furthermore, a reputable company will not guarantee a certain result or encourage you to lie.
What can Credit Repair Specialist Services do in USA?
Credit repair services that are legitimate Check your credit reports for incorrect information and dispute it on your behalf. Many of them also ensure that the information does not reappear.
When you dispute information on your credit reports, the credit bureaus have 30 days to investigate. They are not, however, required to investigate "frivolous" disputes.
Accounts that do not belong to you are among the errors that can be corrected.
Bankruptcy or other unrelated legal action.
Misspellings, which may mix in negative entries from people with similar names — or indicate that positive entries aren't appearing when they should.
Negative marks that are no longer valid.
Debts that are unable to be validated and verified.
How much does Credit Repair Cost?
The credit repair service charges a monthly fee ranging from $69 to $149, and the process can take several months to a year. You may also have to pay a setup fee to get started.
Credit repair services are sometimes offered in tiered packages, with higher tiers offering additional services such as credit monitoring or access to credit scores.
How can I Repair Credit by Myself?
Begin by using AnnualCreditReport.com to check your credit reports from the three major credit reporting bureaus — Experian, Equifax, and TransUnion. Until the end of 2022, you can get free weekly credit reports from all three bureaus. Then take the following steps:
Directly dispute errors on your credit reports with the credit bureaus. Each of the three bureaus has an online dispute process, which is often the quickest way to resolve a problem.
Look for information that is correct but cannot be verified. Unverifiable information must be removed, but it may be reinstated if it is later verified. A debt to a retailer that is no longer in business, for example, may be unverifiable unless the retailer sold the debt to a collection agency that can demonstrate ownership.
Improve your payment history. The most important factor influencing your credit score is your track record of paying bills on time. Late payments can lower your credit score.
Make use of less of your available credit. Your credit utilization ratio is the percentage of your available credit card limit that you are using. The lower it is, the better your score will be. If you're able to afford it, consider making numerous small payments during the pay period, as well as many other strategies to reduce credit utilization.
Certified Credit Repair Specialists in USA
Credit repair specialists is exempt from any professional or licensing requirements. This can make it difficult to determine who is legitimately qualified to work on your credit and who you should avoid.
The current credit repair law is intended to protect consumers from being exploited by dishonest credit repair specialists and other credit repair businesses. The law specifies what credit repair specialists can and cannot do, but it does not specify who can or cannot provide credit repair services.

What Knowledge Should a Credit Repair Specialist Have?
A credit repair specialist should be knowledgeable of the laws affecting credit and credit repair. This includes:
The Credit Repair Organizations Act
The Fair Credit Reporting Act
The Fair Debt Collection Practices Act
The Fair and Accurate Credit Transactions Act
Credit repair professionals should also be familiar with the federal government agencies responsible for protecting consumer rights, such as the Federal Trade Commission and the Consumer Financial Protection Bureau.
Credit repair experts should be familiar with their state's credit repair laws as well as the bonding requirements for credit repair organizations and debt collectors.
What Do Credit Repair Specialists Do?
Credit repair experts in USA are professionals who examine your credit reports from all three major credit bureaus. They may request your credit report or use software to pull and supervise your credit report information.
A skilled credit repair professional will comb through your credit report for errors that can be removed under the Fair Credit Reporting Act.
Reputable experts will not advise you to dispute everything on your credit report just to see what goes away and what stays.
Credit repair specialists help with the preparation of letters to credit reporting agencies and debt collection agencies. These letters should be specific to your credit information, not blanket disagreement letters that the credit bureaus may ignore. They may envelop the letters for you or provide them for you to mail.
Professional credit repair specialists can offer you a variety of options for dealing with negative items on your credit report, explain the pros and cons of each, and assist you in determining the best course of action based on your circumstances as well as long-term credit and financial goals. Disputing, paying off, negotiating removal, settling, or waiting out the credit report time limit are all options.
Information Security and Privacy
If the information a credit repair specialist collects from you falls into the wrong hands, it can be used to steal your identity. Maintaining your credit repair results requires maintaining your privacy.
redit repair professionals should have a system in place to protect their client's privacy. They ought to have a written privacy statement that explains what data is collected and how it will and will not be used.
If you submit your data electronically, ensure that it is encrypted and stored securely to help stop identity theft and fraud.
Credit repair companies work on behalf of their clients to remove damaging information from their credit bureaus.
Resolving inaccuracies: According to a recent study, nearly 79% of all Americans have some type of error or inaccuracy in their credit reports. A credit repair company can identify errors in these reports, correct the information, and remove negative reporting to ensure that the report is as accurate as possible.
Improve insurance policies: Most insurance providers base their policies on their own clients' credit reports. If your credit report indicates that you are late on payments, you aren't going to be offered a low-cost policy. A credit repair company can help you repair your credit and save cash on your insurance policy.
Better job opportunities: As part of the hiring process, most companies check applicants' credit histories. These credit reports reveal information that a resume does not, such as unpaid child support, late bill payments, or previous judgments against the applicant.
If you want to improve your credit, social credit repair has a variety of credit services that can assist you. Social Credit Repair's 180-day process will have your credit report cleaned up in no time..
---